News from ProDentures
Your Source for Affordable Dentures in Houston, Texas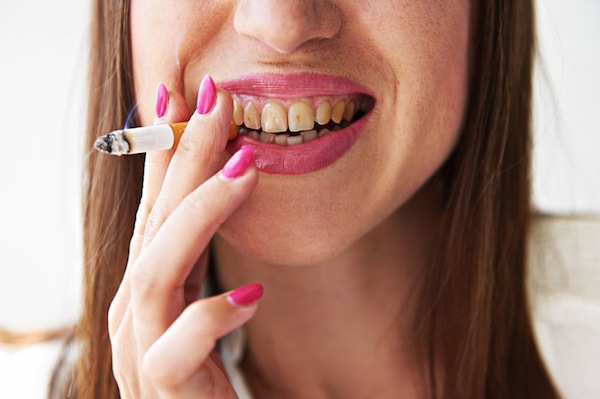 Smoking can do more damage to your oral health beyond teeth discoloration. Aside from the increased risk of periodontal disease, root caries, peri-implantitis, and oral precancerous and cancerous lesions, smoking apparently makes you a bad candidate for dental implants too. Research published by the American Dental Association has found that there is a higher chance of dental implant failure if the patient is a smoker. In the study, 66 patients who received dental implants were monitored for five years. The rate of implant failure for smokers was 15.8 percent, compared to 1.4 percent for patients who don't smoke. Implant surgery generally requires patients to be in good health and have healthy gums, so if you are in need of just one more reason to quit smoking, this is it. Read on to get a better idea of how smoking can affect dental implant success.
Reduced Natural Healing
The human body possesses the innate ability to heal itself over time. This particular trait comes in handy when you undergo invasive dental procedures. If you smoke, however, your body might not heal the same way as a non-smoker's. Nicotine, a prominent by-product of cigarettes, causes a reduction of natural healing and growing cells in the tissues. At the same time, it restricts blood supply to the tissues. As a result, there is less healthy blood to circulate around the implant tissues for a speedy recovery.
Mouth Dryness
Cottonmouth or mouth dryness is also commonly experienced by smokers. Unfortunately, this has a negative effect on implants as well. A dry mouth is more likely to be home to pathogenic or disease causing bacteria. This increases the risk of infection of the gum and bone, and inflammation, especially during the first to three weeks after placement. Furthermore, it can increase the incidence and severity of periodontal disease. If you have a long history of smoking prior to getting implants, mouth dryness also causes other complications that can eventually lead to early implant loss.
Bone Loss
There is also further evidence that smokers suffer from a faster rate of bone loss around the implants by 0.16 mm/year. While the figure is not significant, it does compound over time. Implants are devices that need to be anchored to the bone of your jaw, and with bone deterioration, they won't have the support they need for proper placement. Add bone loss to other side effects of smoking such as inflammation and gum infection, and the chances of failing to maintain osseo-integration (the joining of implant and bone) rises. Any experienced dentist will advise you to stop smoking if you want to keep your implants and natural teeth healthy. Talk to your dentist today to learn of other ways to care for your dental implants.
Sources:
Smoking Can Cause Dental Implants To Fail: Study
, Colgate.com
Dental Implants & Smoking
, DentureLiving.com