News from ProDentures
Your Source for Affordable Dentures in Houston, Texas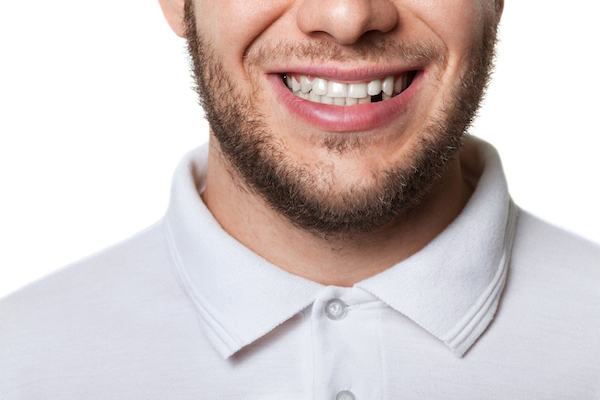 Having an active lifestyle is definitely a good thing. Being physically active, however, can sometimes lead to missing a tooth or set of teeth. Luckily for you, it's possible to complete your smile again. One solution recommended by dentists is a dental implant. A dental implant refers to a cylindrical or tapered post that becomes a substitute for the tooth root to which artificial teeth are attached. They make artificial teeth look and feel natural because they are anchored to the jaw. Here are some reasons why dental implants are a good option for replacing any missing teeth:
Dental Implants Can Last You a Long Time
Dental implants are very durable and last a long time. In fact, the American Academy of Implant Dentistry even believes that dental implants can last a lifetime so long as they're properly installed and cared for. This makes dental implants very cost-effective teeth replacement options over the long haul.
Dental Implants Let You Retain Your Natural Smile and Face Shape
Missing teeth is can cause your face to sag and your cheeks to appear sunken. Fortunately, a dental implant can help maintain the natural shape of your face. Hence, your smile will be more captivating than ever.
Dental Implants Help Protect Your Healthy Bone and Teeth
When you have a missing tooth or set of teeth, you become prone to some health issues. These include the deterioration and loss of your jawbone among others because there is no more natural tooth that it needs to support. Dental implants can help stimulate and preserve natural bone, thereby preventing bone loss altogether. Even better, these implants also help promote bone growth.
Dental Implants Let You Enjoy All Your Favorite Foods
Were you forced to stop enjoying some of your favorite foods because of a missing tooth or teeth? You can enjoy all types of food once more after you have dental implants done. You will be able to bite into and taste different types of food once again. That's because dental implants allow you to bite naturally. Thus you can eat crunchy foods once more without fear of any false teeth falling off. In a way, you can say that dental implants allow you to enjoy life once again. For all these reasons, a dental implant is certainly a great solution for missing teeth. Make appointment with ProDentures at 1-800-776-3368 to see how we can help you have a complete set of natural-looking teeth once more.
Sources:
Implant dentistry: The way to prevent bone loss, omicsonline.org Dental Implants: Everything you need to know about dental implants, aaid-implant.org