News from ProDentures
Your Source for Affordable Dentures in Houston, Texas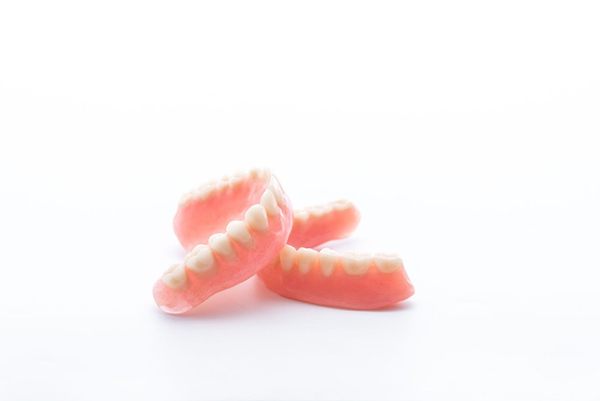 Wearing dentures for the first time can be a challenging transition period. For most people it will take days or even weeks before you can fully adjust to your new oral appliances. For some, it can even take months and maybe even a year.
If you've never worn full or partial dentures before, they can feel alien in your mouth. You may feel that your dentures are pushing your lips outward, or you may feel a slight gag reflex. These reactions are common, and will eventually go away as your mouth adjusts. As Houston dentist skilled in providing partial dentures, I'd like to share with you some of the things to expect when you're wearing dentures for the first time.
Settling period
New dentures often feel loose at the moment of your first fitting. They can take five to eight hours to settle into your mouth, after which they'll start to feel a bit more snug. The reason they feel loose at first is because your gums need time to adjust to the shape of the dentures. Once the gums have adjusted and full suction is achieved, the dentures will feel more secure in place.
Soreness
Soreness in the gums is normal for two to four weeks. If your mouth starts to feel too sore, remove your dentures and schedule an appointment with your dentist to have them adjusted. Nevertheless, you'll need to keep wearing your dentures before the appointment, as long as you can tolerate it. This will make it easier for your dentist to identify the most sensitive pressure spots. A dental patient may require several adjustment appointments depending on the changes that occur in your mouth over time.
Altered speech
You may notice changes in your speech patterns when wearing dentures, most notably with your pronunciation and delivery. Your speech should improve as you get used to your dentures. To speed up the process, practice speaking with your new dentures by reading aloud. Identify the letters or phrases that you're finding difficulty to pronounce, and practice on those more.
Difficulty chewing
You may find it hard to eat certain foods during the early stages of wearing your dentures. Get started with soft foods while you adjust to your new dentures. In time, you'll gradually work your way toward harder foods and enjoy more dietary options than before.
The most important thing about wearing dentures is to keep a good attitude. For quality full and partial dentures in Houston, visit ProDentures, your trusted dental office for seniors and boomers.
Source:
Dentures, DentalFearCentral.org