News from ProDentures
Your Source for Affordable Dentures in Houston, Texas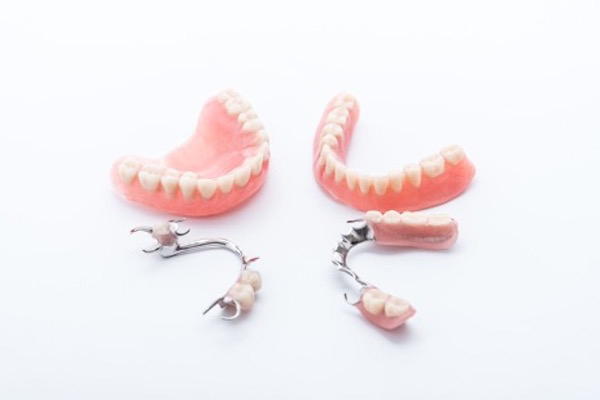 There are a lot of misconceptions about dentures. False information can prevent people from choosing this tooth replacement option out of fear of what they have read or heard. You should always consult with a dentist who has years of experience with dentures to receive the facts in order to determine what your best options are.

Here are some of the top myths associated with replacement dentures...
1)  Dentures Have an Age Requirement
Dentures are often associated with the elderly, though rare, there are plenty of patients that get dentures as early as their twenties or thirties. People lose teeth for various reasons even while they are young, leading them to need dentures. It's important to note that doing so will not make you look older; this is just a myth. Remember that it is okay to need dentures even if you are a young adult.

Here are some of the most common myths about dentures…
2)  Dentures Are Very High Maintenance
This is one of the biggest myths associated with dentures. Most people believe that dentures are high-maintenance in comparison to other tooth replacement options. They do require some maintenance and you will need to remove them to clean them regularly.

While you actually do not brush dentures like you would brush your natural teeth, proper cleaning is easy and efficient with the help of over the counter cleaning solutions. And it is best to take your dentures out because bacteria could grow and serious gum infections could develop.
3)  Dentures are a Permanent Solution
While dentures are definitely meant to be a long-term solution, they are not by any means permanent. As with other kinds of applications, they will be subject to wear and tear. You will need to replace your dentures after a certain time period, which varies from person to person. Most dentures generally need to be replaced within 10 years. At this time, you will need to have a new set of replacement dentures made.

Good News!  At ProDentures we guarantee our best dentures for up to 10 years.
4)  You Can Eat Whatever You Like
This is not really true. You will likely have to make some changes to your diet once you have replacement dentures. This is due to the difficulty of eating certain foods, such as corn-on-the-cob, lettuce, apples, and more.

You should start out eating soft foods immediately after receiving your temporary dentures.  It is helpful to cut foods into smaller bit-size pieces, which makes it easier for you to chew. Some people are lucky and can eat chips and other hard foods immediately, but most people need to make some adjustments while their gums heal and get used to the new dental applicance.

Don't make a lifetime mistake without consulting with an experienced dentist with ProDentures. To learn more facts pertaining to replacement dentures, give us a call and schedule your no-cost exam and consultation today.
Sources:
Dentures. Medicinet.com. The 10 Biggest Myths About Dentures. HealDove.com.