News from ProDentures
Your Source for Affordable Dentures in Houston, Texas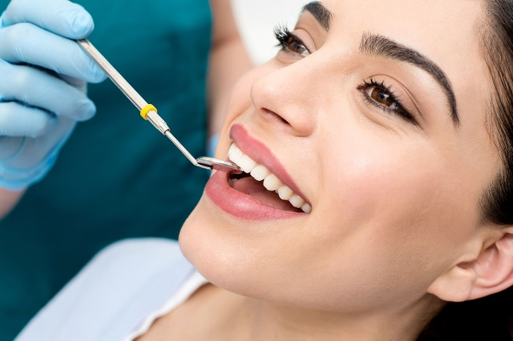 Have you lost a few teeth over the years and have finally decided it is time to replace them? Or perhaps you've had it with the pain and now wish to restore your problem teeth with dental implants?
Whatever the reason, getting new dental implants is going to be one of the most important decisions you can ever make for your dental health. Replacing your missing teeth is not solely a matter of aesthetic consideration. When there is a void in your teeth your overall health is affected. You may be surprised at how far reaching the consequences considering a small dental issue.
In any case, there is no need for you to worry about a dental implant procedure. Receiving dental implants is a pretty basic process and is generally without complications. For your own peace of mind, though, following are some preparations you should take to make sure your dental implants procedure is successful.
Dental Exam
Of course, the very first step to complete is a comprehensive dental exam. Your dentist needs to gain a clear idea of your current dental health. Expect your dentist to administer X-rays to assess the status of your gums and jawbone. This is a crucial part of the procedure because dental implants require healthy jawbones. If any issues appear in the X-ray that may potentially lead to complications, your procedure may necessarily be postponed until the issue is resolved.
Fitting
Next, your dentist will record your dental impressions in order to conduct the treatment correctly. Your dentist makes sure the size of the implants will fit the available space exactly and that the implants will provide sufficient support.
Disclosure
Be sure you fully disclose all of your existing medical conditions or ongoing treatments to the dentist. This includes any heart conditions, diabetes or adverse reactions to anesthesia, for example. The more information you provide your dentist about your medical and dental history, the better your dentist can safely prepare you for the procedure.
If you feel it is time to consider dental implants, look for a dentist that you can trust who will openly discuss any concerns you may have, and before you make any final decisions, please book an appointment with the professionals at ProDentures.
Give us a call today at 1-800-776-3368.
Sources:
Dental Implant Surgery: How You Prepare. Mayoclinic.org
Dental Implants: Consultation, Procedure, Recovery and Aftercare.Yourdenstistryguide.com