News from ProDentures
Your Source for Affordable Dentures in Houston, Texas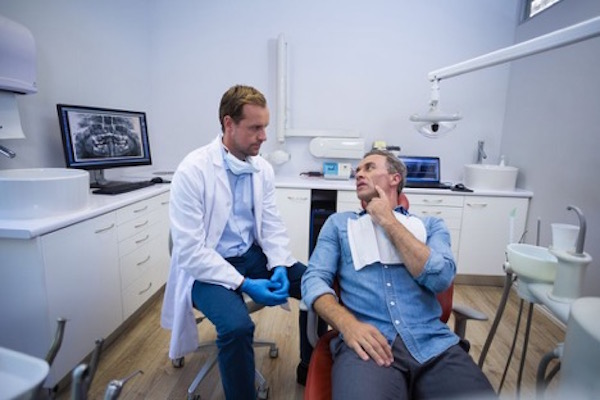 Over the last few years, more and more people are opting to get dental implants as a way to address the problem of missing teeth—and it's not terribly difficult to see why. Dental implants look, function, and feel just like natural teeth.

If you are scheduled for dental implant surgery, it's only natural to want to make sure the procedure goes smoothly. Fortunately, there are several steps you can take to better prepare you for dental implants. With that in mind, be sure to follow these tips:

Quit Smoking

Need another reason to finally quit smoking? Your upcoming procedure may be that extra push you need to break the habit for good.

Cigarette smoke is known to inhibit the body's natural ability to heal itself, which may prolong your recovery period. Additionally, the tar left behind by cigarettes could lead to an infection at the implant site. It's best to quit smoking for a few weeks prior to getting dental implants.

Inform Your Dentist of All Medication

Are you taking medication for any medical condition?

If so, it's best to let your dentist know what you're taking before committing to dental implants. This is because certain medication may interfere with the compatibility of the implant and your jawbone.

Some medication may also inhibit your body's ability to heal itself as well and bog down your recovery. Your dentist may ask you to stop taking certain medication prior to the procedure, but be sure to consult with your physician first.

Prepare What You Will Need at Home After the Procedure

After the procedure, you'll probably need to rest at home for a few days before heading back to work. Unfortunately, this means that you may be unable to leave your home to pick up any items you need.

With this in mind, prepare what you'll need for the next few days ahead of time. For example, you may want to stock up on soft foods and soups for you to eat while recovering from the procedure. Cleaning clutter from the floor also makes it easier for you to move around and prevents you from exerting too much energy unnecessarily.

Arrange for Someone to Bring You Home

Getting dental implants may be an outpatient procedure, but that does not necessarily mean that you'll be able to go home by yourself. Many patients still feel the effects of the anesthesia several hours after the procedure wraps up.

As such, you may be in no condition to drive so it's best to ask a close friend or a family member to drive you home after and help you get into bed after getting dental implants.


Sources:


Who Is An Implant Candidate?, colgate.com
Dental Implants, webmd.com