News from ProDentures
Your Source for Affordable Dentures in Houston, Texas
Cypress Dentist Explains How to Tell If You're a Good Candidate for Affordable Dental Implants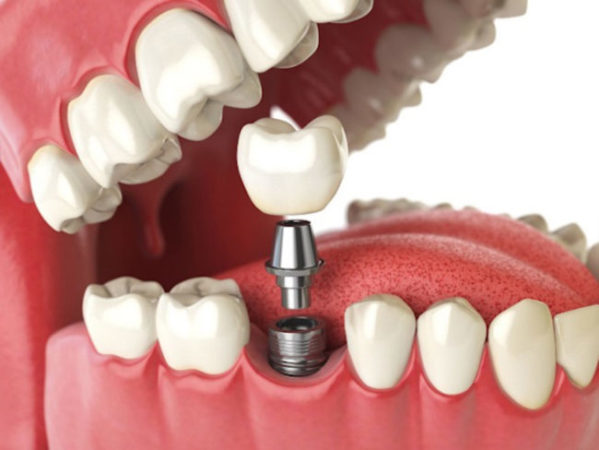 Affordable Dental Implants: Are You A Good Candidate for Implants?
Researchers with the American Academy of Implant Dentistry estimate that around 69 percent of Americans between the ages of 25 to 44 are missing at least one tooth. This can be problematic since missing even one tooth can lead to loss of bone density in the jaw line. In some cases, a missing tooth may lead to the development of TMJ disorders.
Fortunately, there are many options available to address a missing tooth. One of the most popular options available are to get an affordable dental implant which consists of a titanium post that acts as a tooth root and anchors down a false tooth. This is a very safe and effective procedure. Studies show that implants enjoy a 98 percent success rate.
Take note, however, that dental implants are not for everyone. Patients must satisfy several criteria before they may be eligible for dental implants. This is important because these criteria have a direct impact on the success rate of the dental implant. These criteria include:
At Least 18 Years Old
Ideally, candidates who are looking to get affordable dental implants should be at least 18 years old at the time of the procedure. This is because the jawbone of children and teenagers is still growing. Inserting an implant too early may cause the titanium post to shift out of place as the jawbone grows, which will only lead to further complications down the road.
Good Periodontal Health
To be cleared for dental implants, you will need to have strong, healthy gums. Gingivitis and other periodontal diseases may lead to infections around the site of the implant. In some cases, this may lead to the body rejecting the implant altogether. This issue can easily be resolved with a thorough periodontal cleaning prior to such a procedure.
Enough Bone Density
Your dentist will want to make sure that you still have enough bone in your jaw to support your dental implant. Bone density is important because it helps keep the implant in place, as well as provide stability to for the replacement tooth. You'll also need enough bone density to encourage the titanium implant to fuse together with the surrounding bone.
In the event that you are not a viable candidate for dental implants, see your dentist anyway to consider other option such as a partial denture or dental bridge. Respected dentists, like Dr. Paul Searby who founded ProDentures, can advise the proper treatment to help satisfy your needs.  Give ProDentures a call today at 832-688-9726, we offer a free dental exam with X-rays along with a one-on-one doctor consultation.
Sources:
Dental Implants Facts and Figures, AAID.com
Who Is An Implant Candidate?, Colgate.com