News from ProDentures
Your Source for Affordable Dentures in Houston, Texas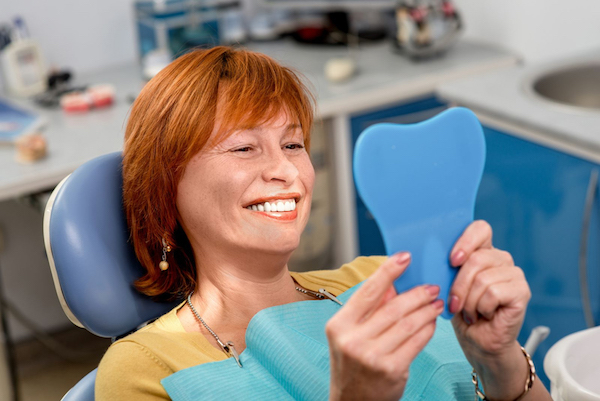 If your teeth are starting to fail, a qualified dentist may recommend that you choose full or partial  dentures. The good news is that modern dentures appliances are more durable and cost-effective than ever, so if you're looking for affordable dentures in Houston, TX, ProDentures can easily find a solution that suits your budget without compromising on quality. Granted, your new dentures will need some attention to ensure they continue to serve you well for many years to come. Here are four golden rules for maintaining your new dentures.
Take them out before going to bed
You need to give your dentures a break when you're asleep. This allows your mouth tissues to recover from the strain applied by dentures during the day. If taking out your dentures at night is not possible for you, be sure to remove them for six to eight hours during the day. While your dentures are out, soak them in a vinegar and water solution to help get rid of stains, tartar, plaque and bacteria.
Clean them daily
Even though dentures are simply artificial teeth, they are still prone to many of the things that damage real teeth, such as stains, tartar and bacteria. If plaque is allowed to accumulate on your dentures, it can lead to problems in your gums, such as an irritation or infection. Brush your dentures twice a day with a soft-bristled brush, and be sure to brush them inside and out.
Look after your mouth
If you're wearing a complete set of dentures, you still need to pay attention to your oral health, especially your gums. Whenever you give your dentures a rest, rinse your mouth and massage your gums with a soft-bristled brush. If you have partial dentures, brush and floss your remaining teeth regularly while making sure to brush your partial dentures as well.
See your dentist
Regular dental visits are an important part of oral health, regardless if you're wearing dentures or not. Make sure to see your dentist at least twice a year. Doing so can identify potential problems and keep them from developing into serious issues. Your dentist can also provide helpful advice regarding oral hygiene and denture care.
Affordable dentures in Houston, TX
If you're worried about the cost of dentures, don't be. ProDentures is a provider of affordable dentures in Houston, and can equip you with dentures that are fit better and cost less than most denture mills, but with the quality you can expect from more expensive cosmetic dentists.
Source:
Denture care: How do I clean dentures?, MayoClinic.org